About
With over six years of dual experience writing film reviews, interviewing A-list actors & filmmakers and attending red carpet events & film festivals of all kinds, Cinemacy has become a destination for people to explore the world of independent, art house, foreign, and documentary cinema through our eyes. We aim to inspire thought and leave you with insight and a curiosity about how film speaks to the culture at large.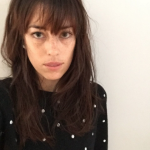 Editor-In-Chief
At 15, Morgan was the youngest reporter hired by the El Segundo Community Cable dept, and continued her passion for journalism at Chapman University. She now runs Cinemacy while balancing a career as a music supervisor.
Executive Editor
Ryan is the Co Editor of Cinemacy. When not working full-time as a Digital Producer at a top advertising agency in Playa Vista, Ryan enjoys discussing the always-evolving conversation of film and splurging on his MoviePass.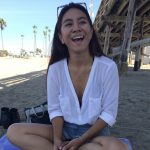 Contributing Writer
Amy is a Political Science and News and Documentary major at Chapman University. She is always looking for unique ways to tell a story. When she is not busy with school, Amy enjoys traveling and playing with puppies.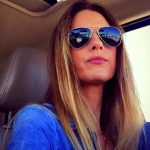 Contributing Writer
Christine started her writing career in television and transitioned to freelance writing when she wanted to spend more time at home with her two young daughters. She is passionately devoted to film and art but is most likely sitting on the beach eating a burrito at this very moment. She is a native SoCal girl who has been happily living in Hermosa Beach for the past 6 years.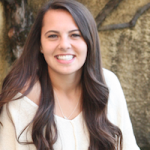 Ellie is a junior at Chapman University, majoring in Creative Producing. Apart from being involved in different clubs and sports on campus, Ellie enjoys working creatively on student films and documentaries!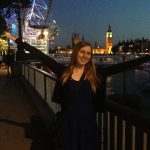 Contributing Writer
Kailee holds a Communication Arts B.A. from the University of Wisconsin. At 21, she programmed her first film festival for an audience of 4,000+ on campus. Since then, it's been all about sharing the cool arts and crafts of cinema.
Staff Writer
Jasper is a contributing writer for Cinemacy. He combines his love of music with his visual eye into a passion for live photography. He holds a BFA in Film Production from Chapman University and is an avid filmmaker, watcher, and all around cultural adventurer.
Staff Writer
Nelson is a Denver native filmmaker and writer currently living in Los Angeles. Growing up near an indie movie theater, at a very young age, it was obvious that everything related to film would be his primary passion. You can check out more of his work at his website, hnelsontracey.com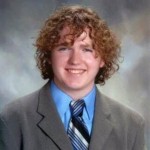 Contributing Writer
Jared was always a bit of a math nerd in school, but a fan of film critic personas like Roger Ebert and Mark Kermode. He currently resides in College Station, TX and has started Graduate School at Texas A&M (M.S. Statistics) while continuing to write on films that expand to nearby theaters.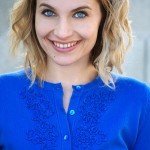 Contributing Writer
Rebekah Roberts was born and raised in a sleepy Arkansas town surrounded by miles and miles of cotton. Her interest in the arts began at a very young age. Rebekah escaped to California at age 16. She went on to earn a BA in Theatre at Chapman University. When she is not acting, Rebekah enjoys long walks to the bank, Netflix binging, and obsessing over Dolly Parton or Beyonce.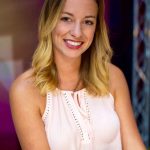 Contributing Writer
Simone is a TV/Broadcast Journalism student at Chapman University with a passion for storytelling. She is so grateful to be joining the Cinemacy team where she hopes to not only share her passion for films through reviews but also investigate the different stories that go behind every film.